Patriotic Lanyards: Power-Up Business Image With American Flag
5/8", 3/4" & 1" Heavy Duty Patriotic Neck Lanyards - Custom Lanyards with Silk Screen Printed American Flag
Power up your business's image with the power of American Flag. It's an easies way to promote your company's image by printing your logo along with American Flag side by side. We can put optional safety breakaway to patriotic neck lanyards. Any lanyard with custom color, size or hardware attachment welcome !
Lanyards, Holders, Reels, Clips, Making, Straps, Wrist, Leashes

Custom Imprinted, Pre-Printed,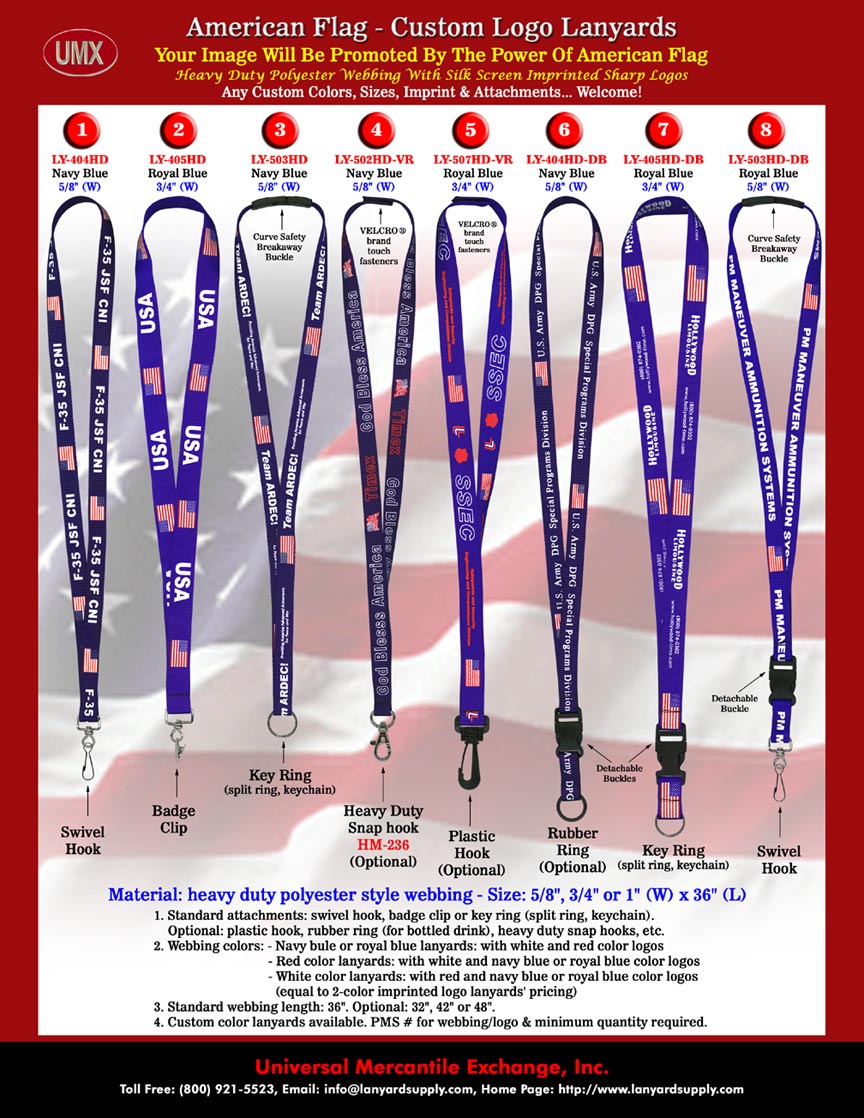 Custom Imprinted, Pre-Printed,

Free Artworks, Full Imprinting Colors Available
Custom Printed Lanyard Reference Guide
Promotional Patriotic Lanyards: For Trade Show Give Away Promotion
More Patriotic Lanyards Information Available.
Patriotic Lanyards: Power-Up Your Image With American Flag.
Lanyards, Holders, Reels, Clips, Making, Straps, Wrist, Leashes
---
---

Contact: info@umei.com