UMX HF-6679 Antique Style Purse Frame Series
This is a high quality antique style purse frame, an easy to install purse frame series. It comes with screws for your convenience.
<Click Picture> to enlarge picture and detail information
Metal Handbag Handle HF-6679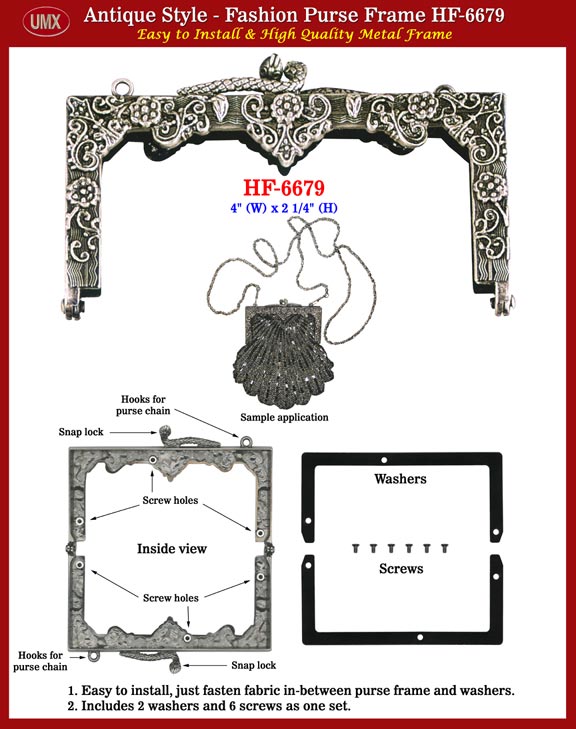 <Click> Our eZ ProShop
The Most Easy Way To Buy on Line
with More Product Listing with Search Function
Magnetic Snaps Snap Buttons Rivets and Studs
Main menu - Handbag and Purse Handle Series
Main menu - Purse Frame Series
---
---
Order Hot Line Call: 1- (800) 921-5523

Contact UMX: info@umei.com
UMX- Universal Mercantile Exchange, Inc.