Payless Buttons By The Pound
Buttons Sell By The Pound
A great variety of buttons for home sewer, crafts, school projects, or for your collection hobby ? We have large quantity of variety sizes, shapes, arts and styles of buttons for you. We count those mixed buttons by the pound. With small cost you can get a large selections.
One Pound: $10 (US Continental)
One Pound: $12 (US Alaska & Hawaii)
(including shipping and handling charge)
We will send your order by US mail or UPS-Ground on our option.
One Pound: Apx. has 750 - 1000 Buttons, depends on the size of buttons.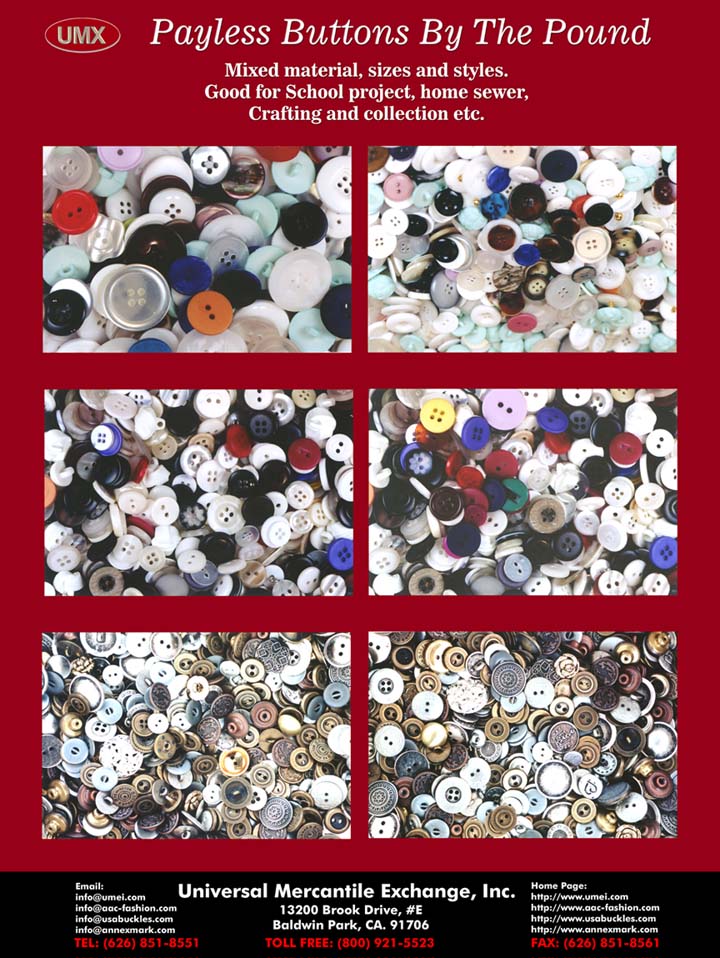 <Click> To Enlarge Payless Buttons By The Pound
Cheap, Cheap, Cheapest Buttons Series
---
Order Hot Line Call: 1- (800) 921-5523